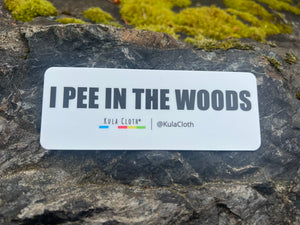 NOTE: MAJESTIC FLOOFY CAT NOT INCLUDED.
Instructions for use:
Place sticker in a shockingly obvious spot on your favorite mug.
Hold mug so that sticker is visible in crowded public places and/or family gatherings.
Savor the awkward conversations that follow. 
Repeat as necessary.
Sticker is approx 5 x 2 inches and extremely durable. Will survive epic mountaineering adventures, bear attacks and trips to the dishwasher.