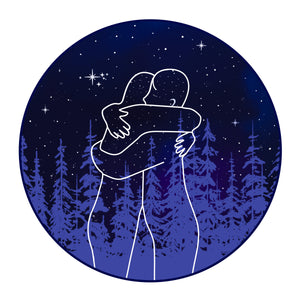 This is the whole point of everything that we do. Making and selling Kulas is fun, but  Kula is simply a vehicle to share more good in the world. 
If you would like us to include some extra love and kind words with your Kula, simply add this to your order and let us know in the order notes what you'd like. Or, if you aren't placing an order... but just need some love and kind words in your life right now... simply add this to your cart and go through the checkout process. Please make sure to include a good mailing address in your 'order'. 
Love is not some far off, distant place - it is something inside you right now. Who you are matters. The wild places you seek are simply a reflection of all of the good that lives in your heart right now.
Thank you so much for choosing to be a part of the Kula community. 
-Anastasia + Mare and team.